REVO Bullet Guitar Strap
Product Code: [REVO-BULLET]
Availability: Sold Out & Discontinued
$79.00

Meet the Bullet

Aptly named, The Revo Bullet is recognized for its striking design and rounded bullet-shaped wood sections. Each individual wood piece offers its own character and color depth, sanded and finished for a smooth polish that ensures optimal playing comfort. Don't let its smaller wood pieces fool you.

The Revo Bullet is extremely strong and durable, able to accommodate the most aggressive of performances.
Bullet owners join the ranks of Grammy award-winning bassist Stanley Clarke, who wears this very guitar strap.
Rosewood REVO Bullet Guitar Strap







Tigerwood Revo Bullet Guitar Strap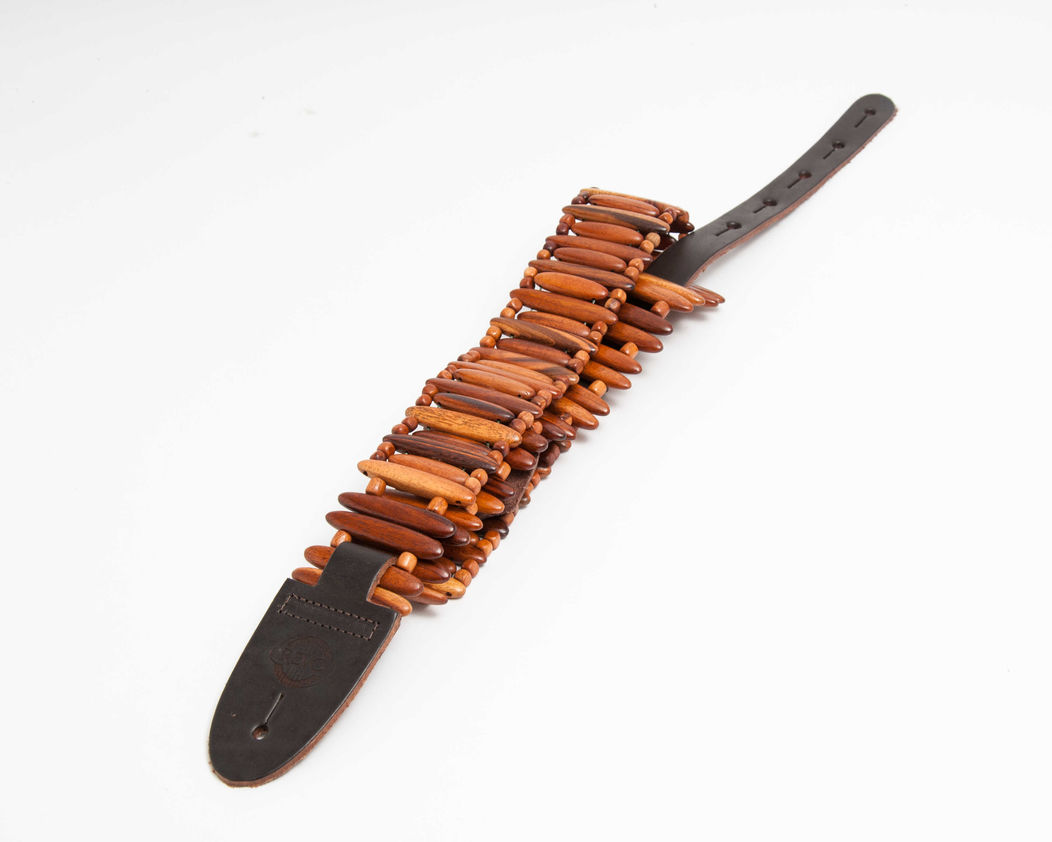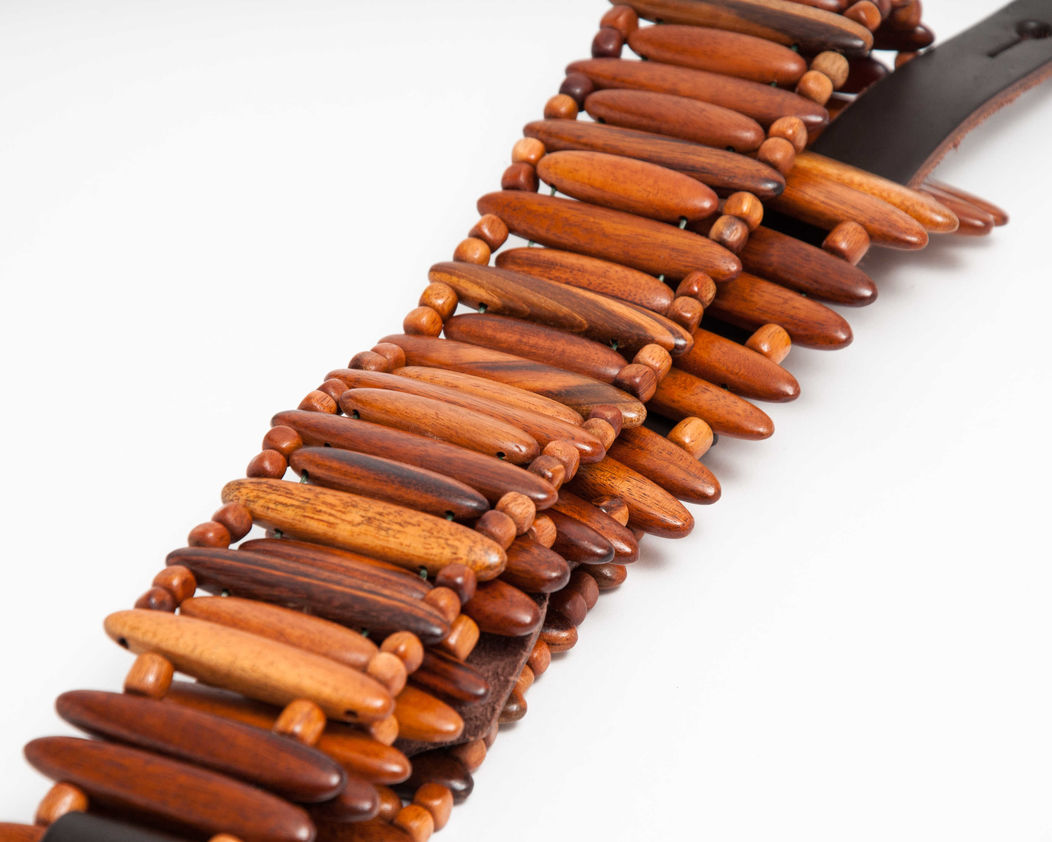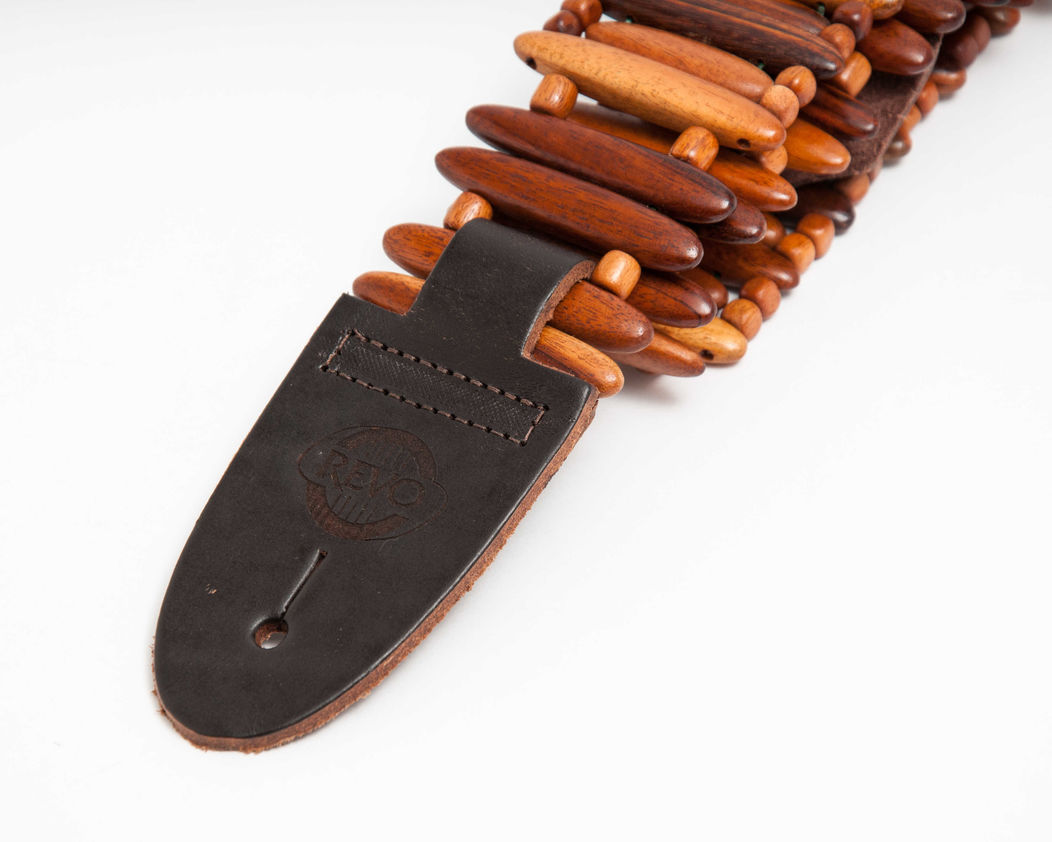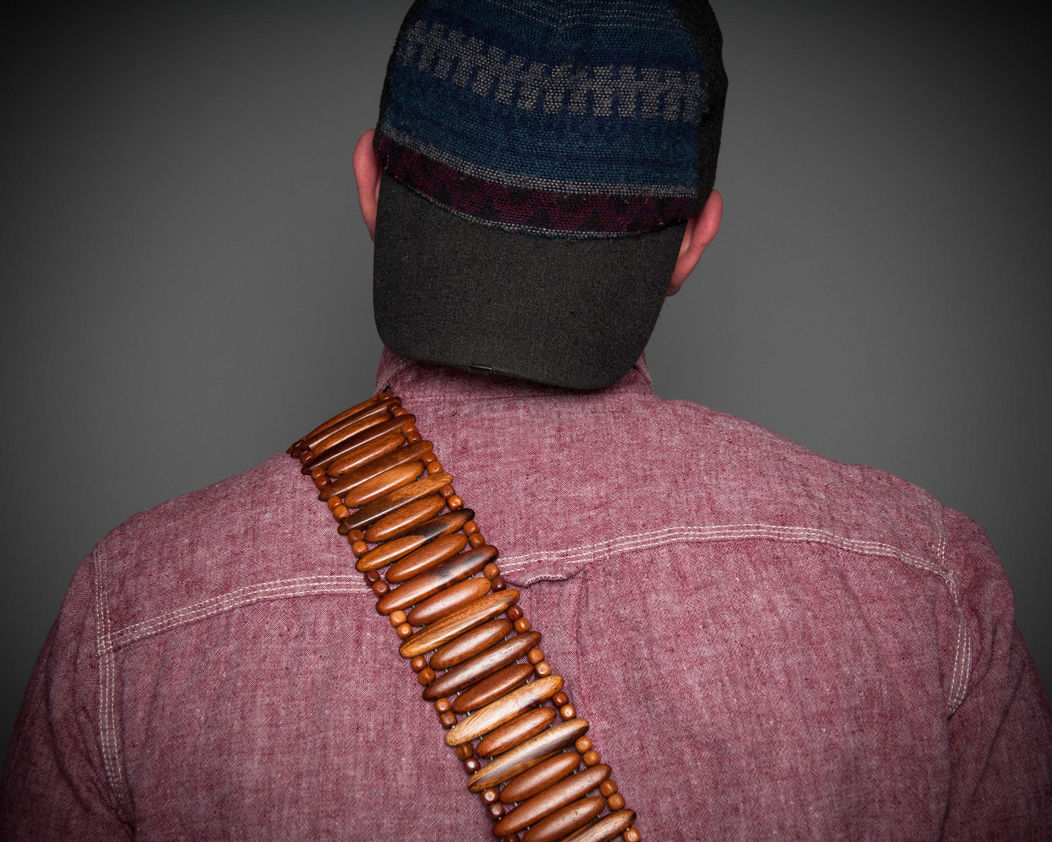 Mahogany Revo Bullet Guitar Strap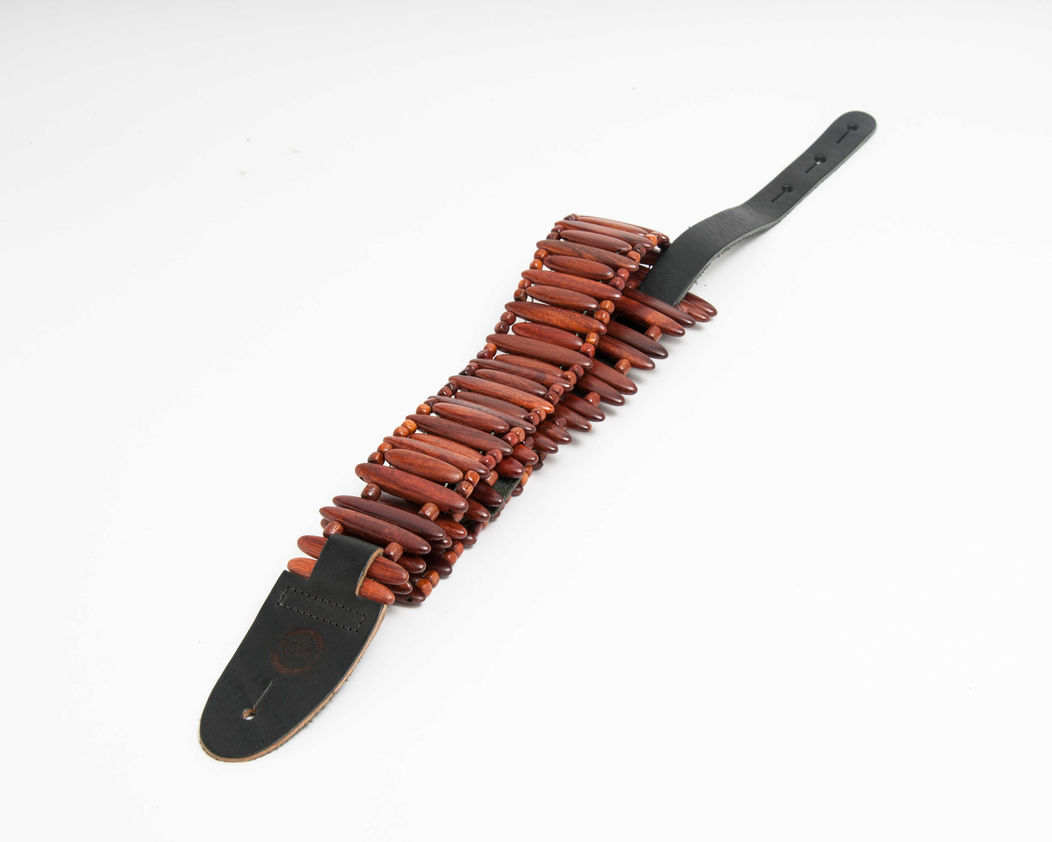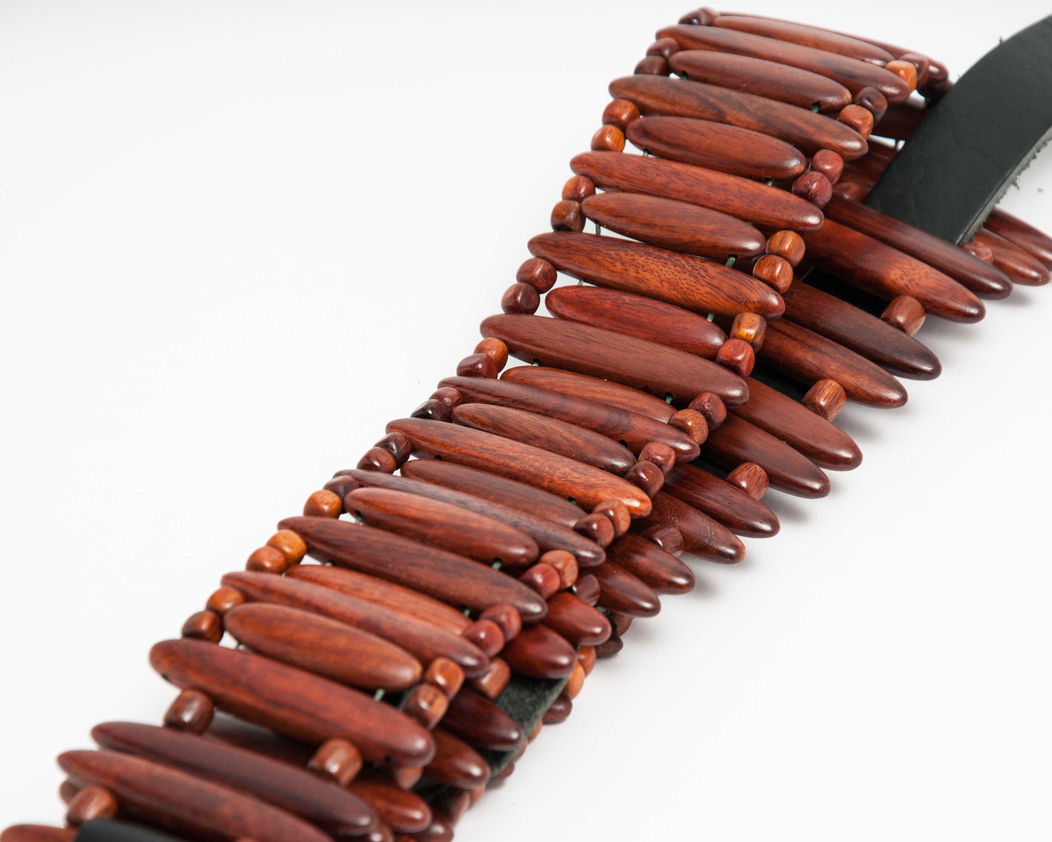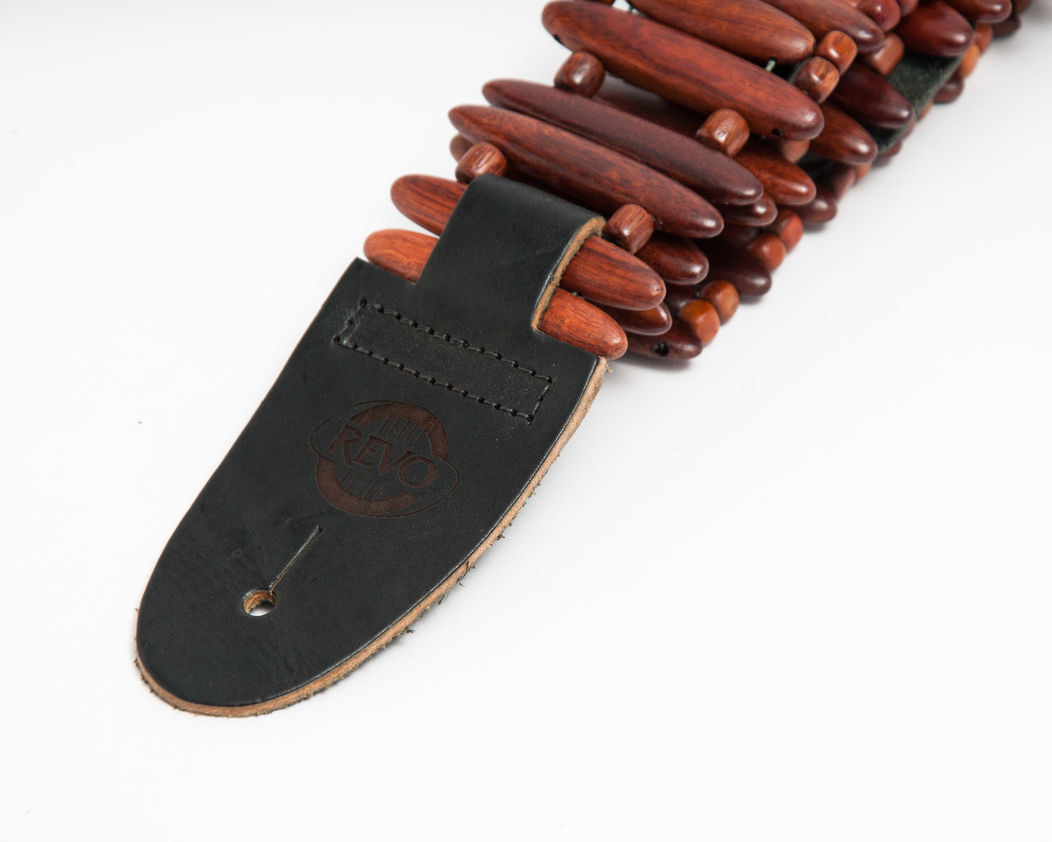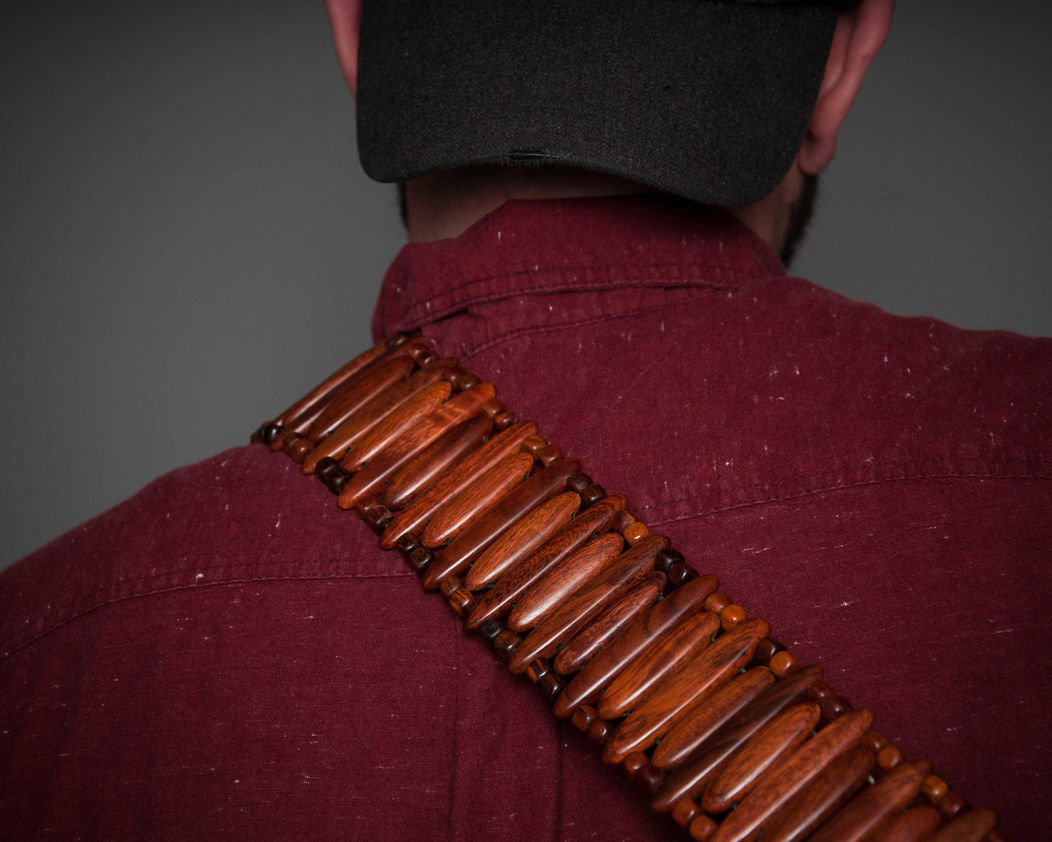 Revo Strap Specifications
- Evenly distributed load using small wood pieces for superior comfort
- Built to last a lifetime using durable hardwoods that are scratch resistant
- Polymer coated to seal and protect natural wood materials
- Premium quality leather ends adjust from 43 to 55 inches button-to-button
- Heavy-duty 200-pound Teflon-treated braided cord provides superior strength and stretch-resistance
- Width: Approximately 2.5 inches​
Case Specifications
Length
43" - 55"
Width
2.5"