Let's take a closer look at the design and build process for the custom guitars we built for the guys in the band For Today.
The first guitar we'll be looking at is a Halo Custom Shop TJ 6-string that was configured by Brandon Leitru (lead guitar) using the Halo Guitar Customization Tool.
Brandon wanted his guitar to be set apart from other guitars, so he chose solid Rosewood for the entire body, neck and fretboard. He was going for a dark natural look and a heavier guitar overall. We had some stock of solid Rosewood that had been drying for several years and was just waiting for the right opportunity to be turned into a custom guitar. Here's a picture of the raw wood we used for this custom build.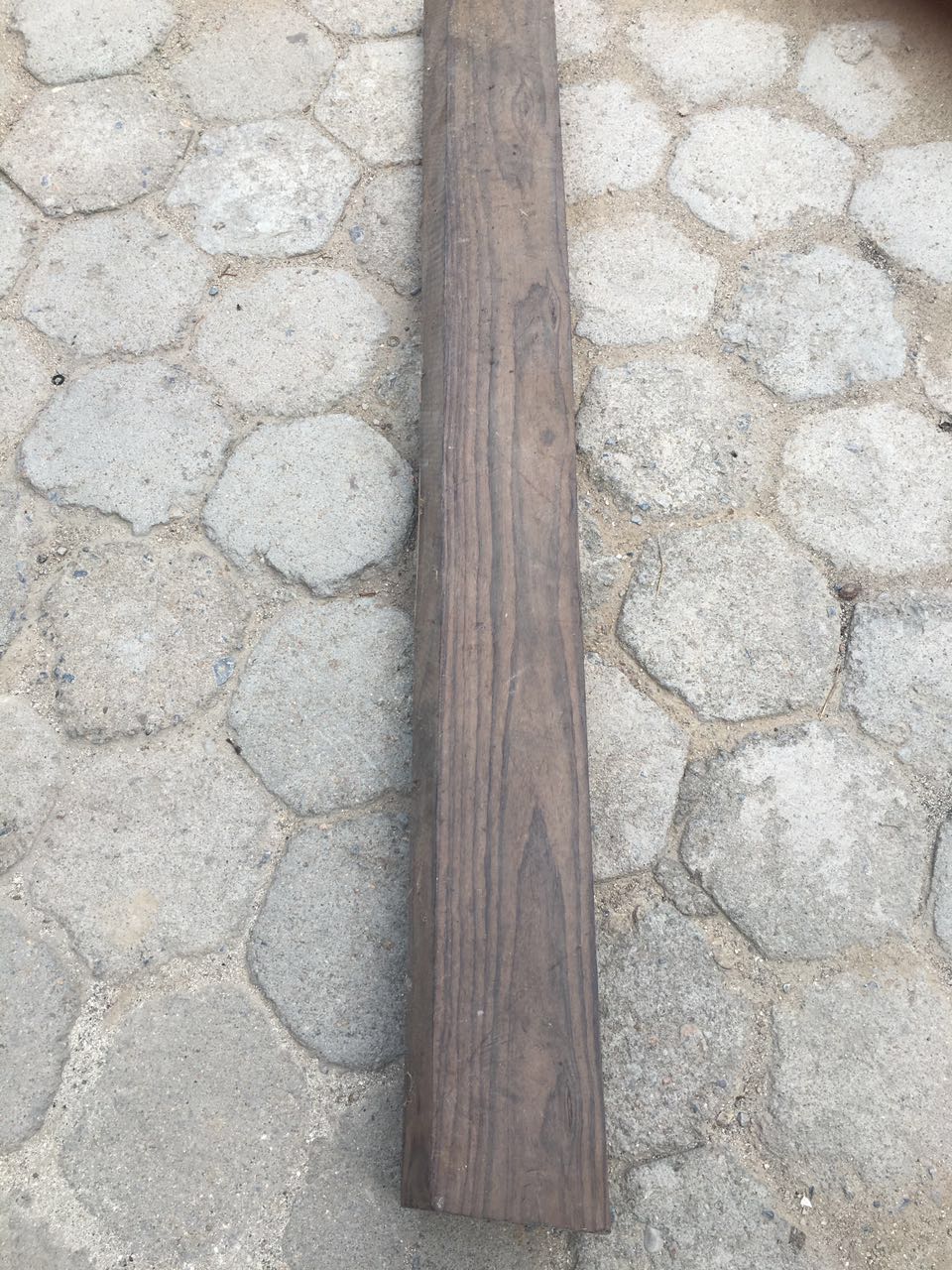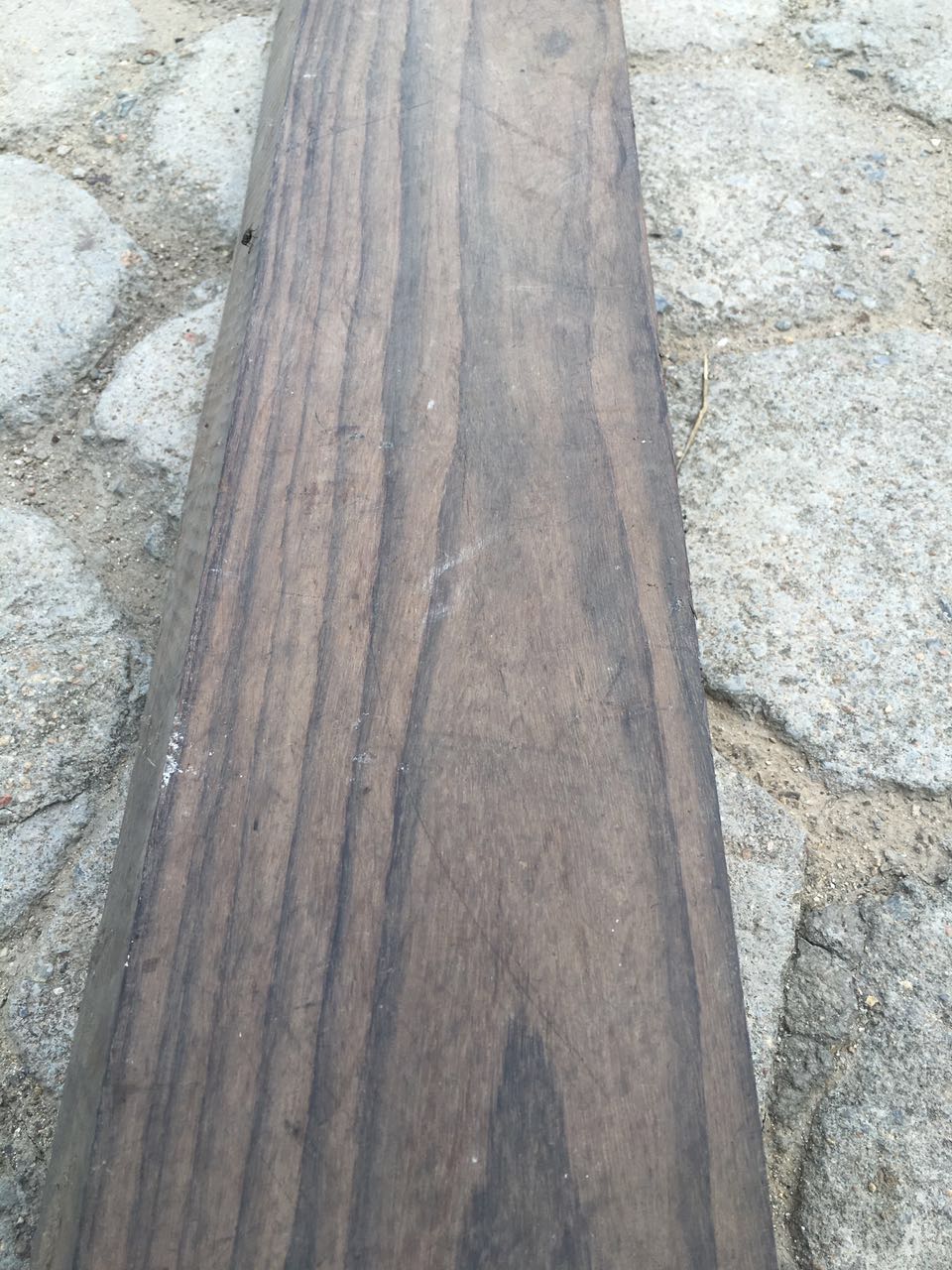 After deciding on the woods, there were only a few more key features that had to make it into this guitar, and they were:
• Jazzmaster-style design (Halo TJ)
• Evertune Bridge
• Fishman Fluence Modern Pickups
• Precision Setup & Intonation for Pro Performance
Here's a mockup of what the guitar looked like as configured: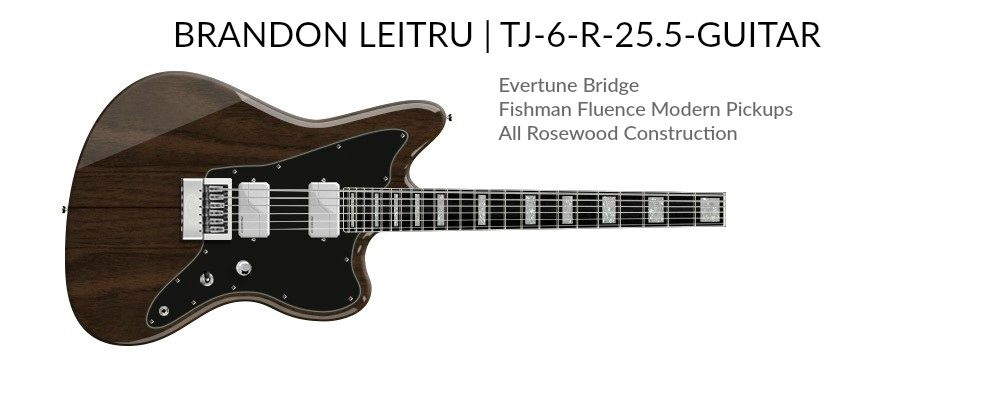 Here are some in-progress pictures from the woodworking stages: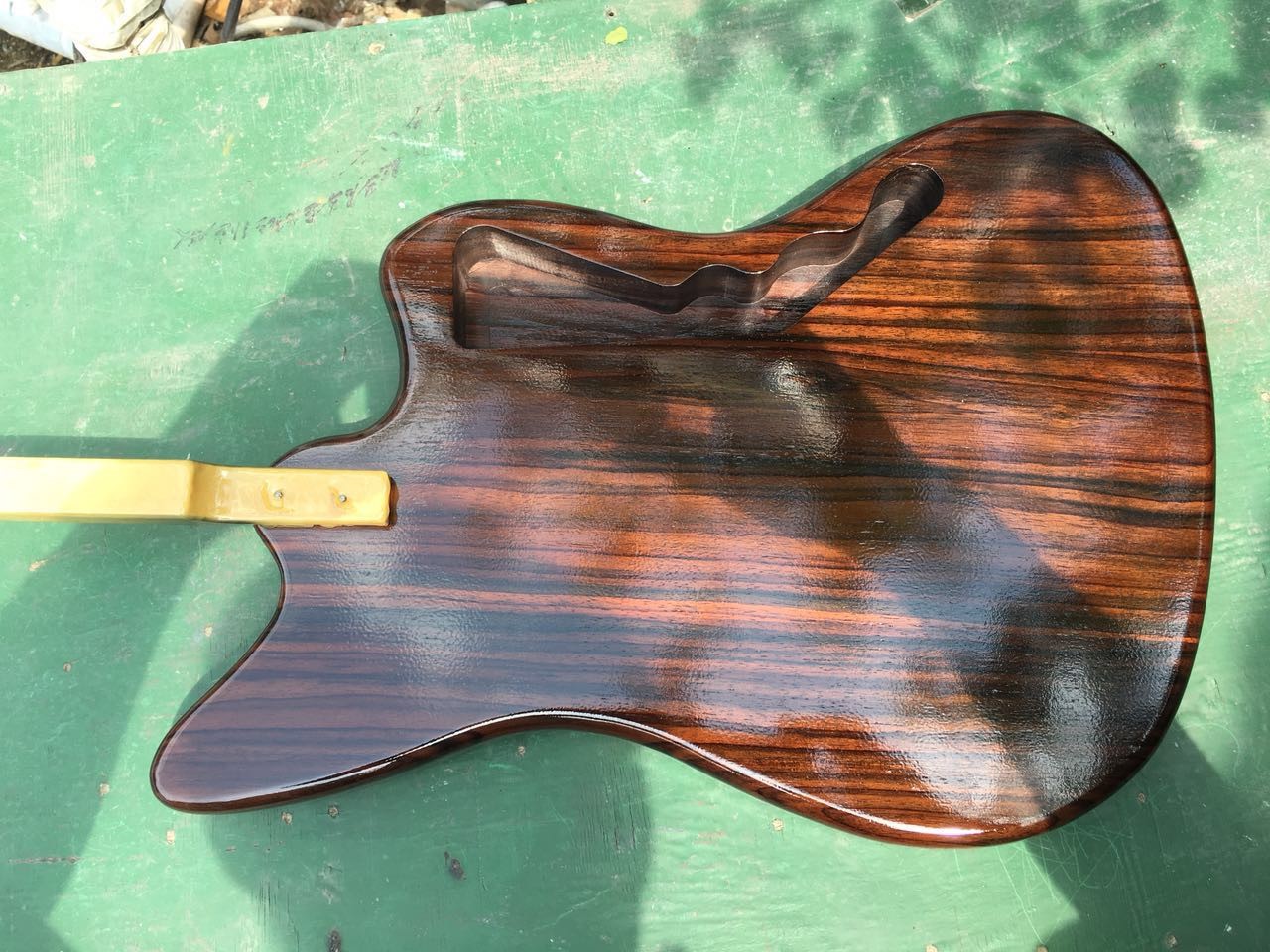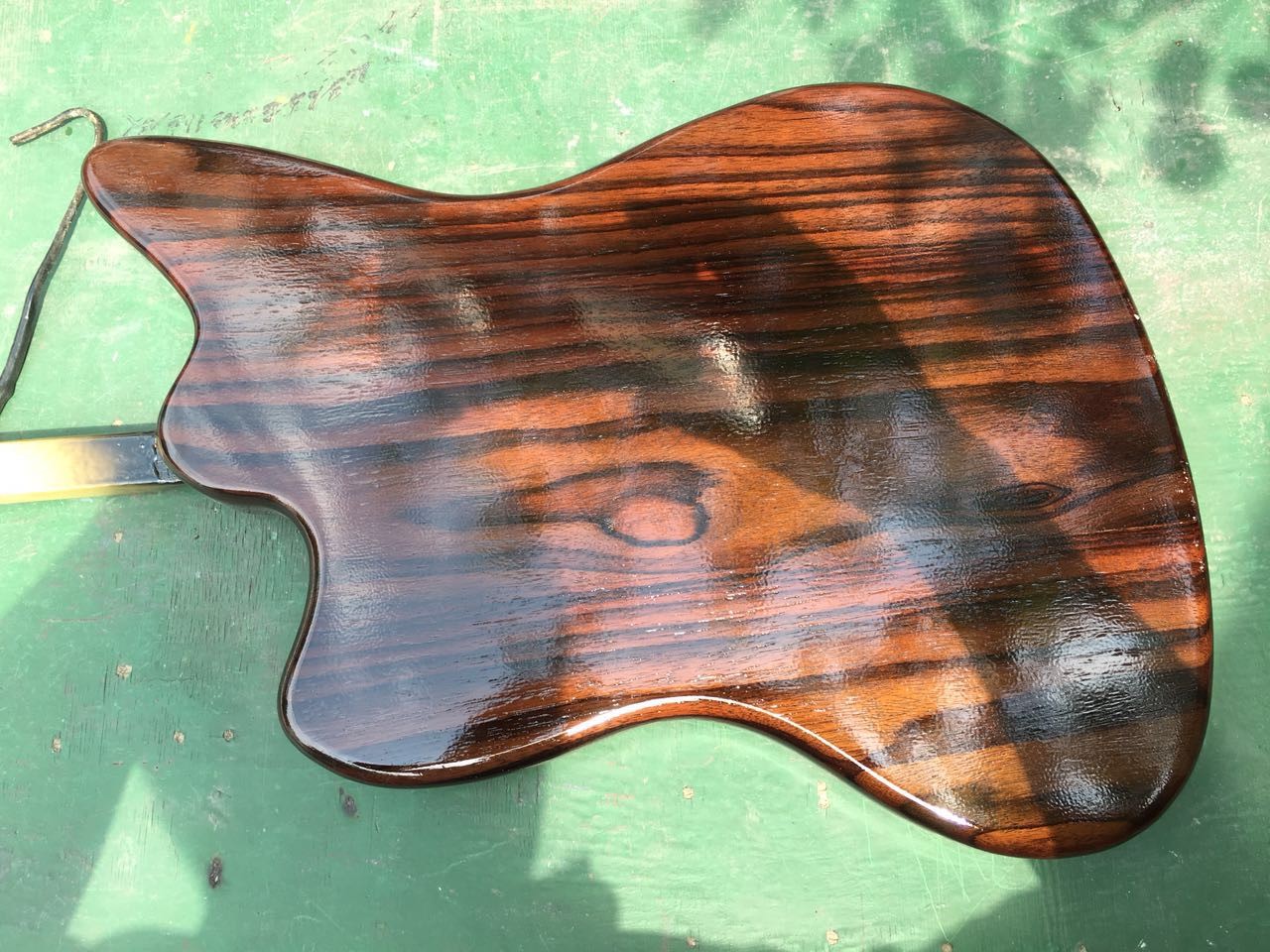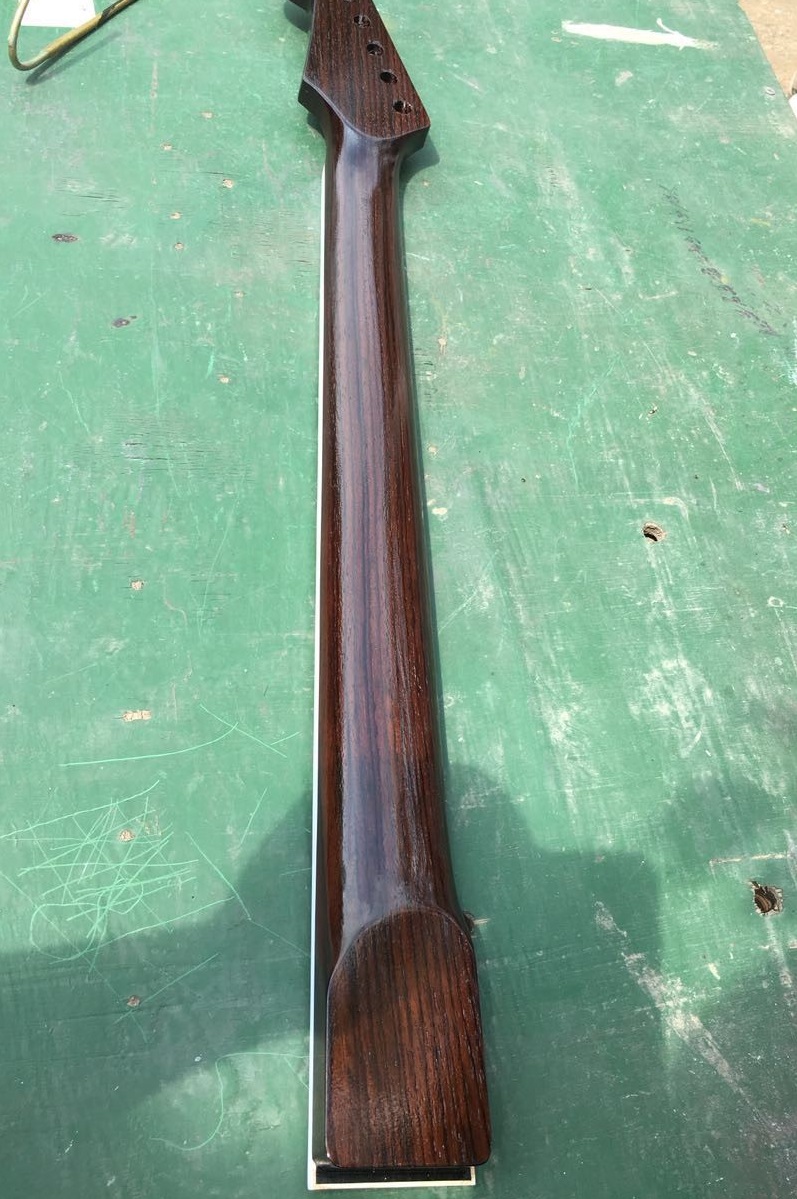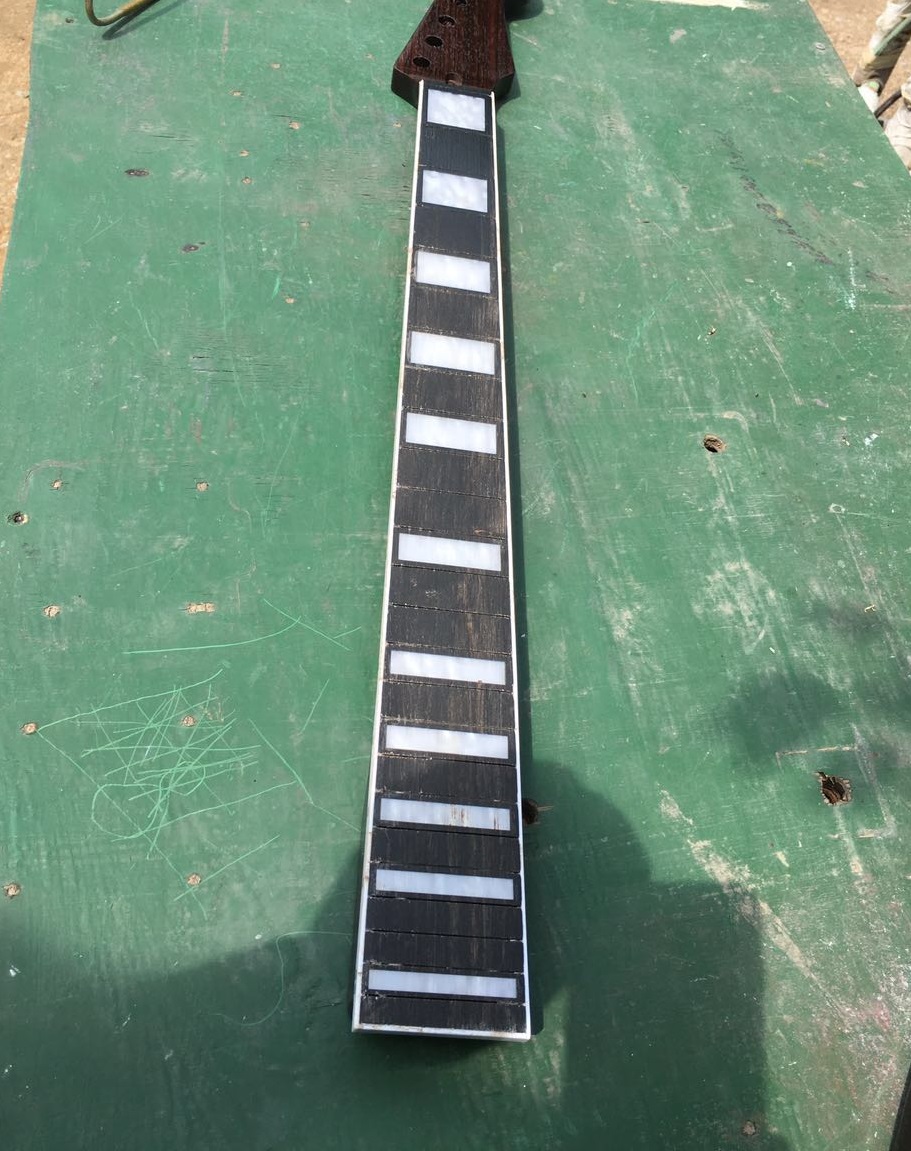 Here are some final assembly pictures: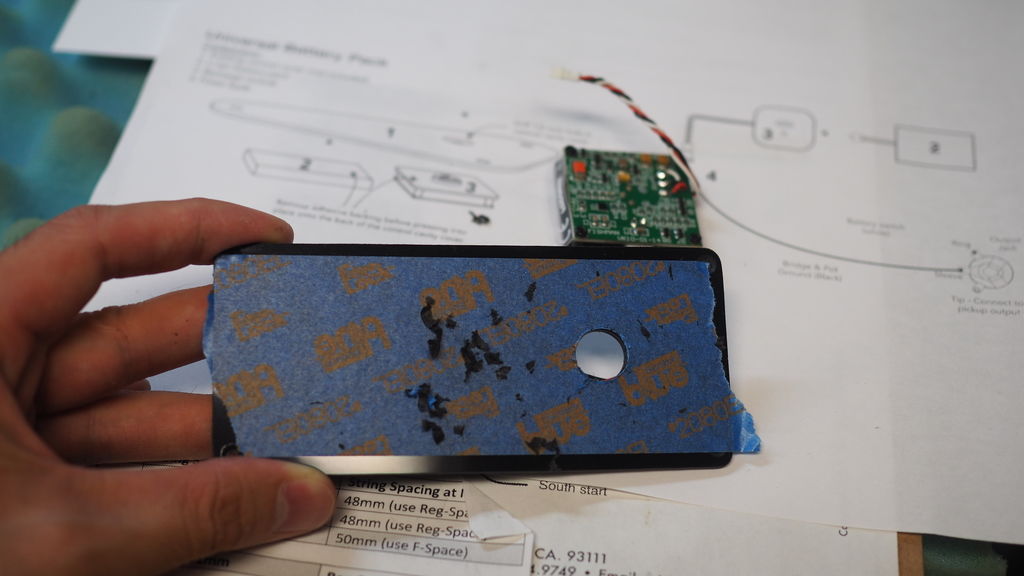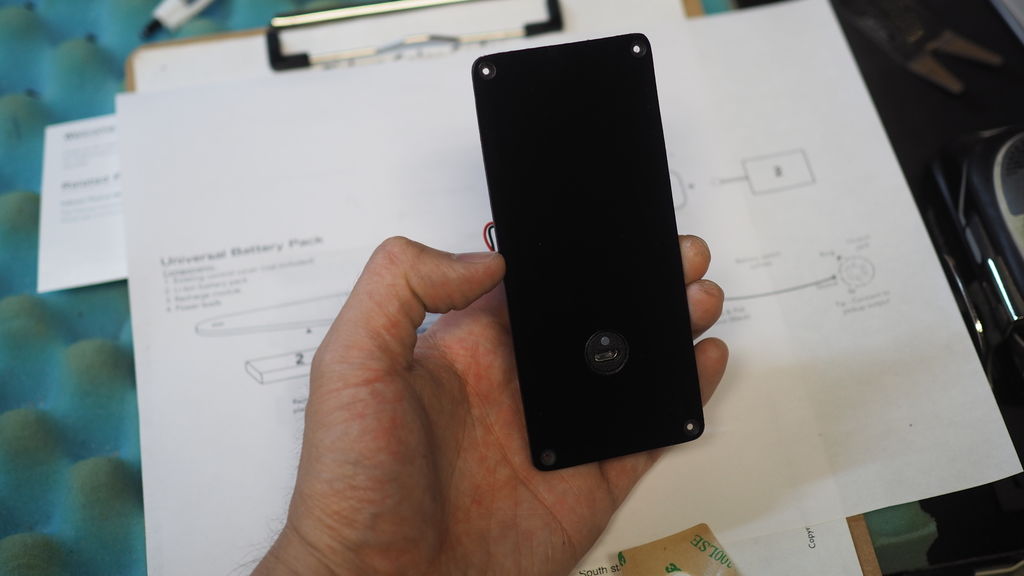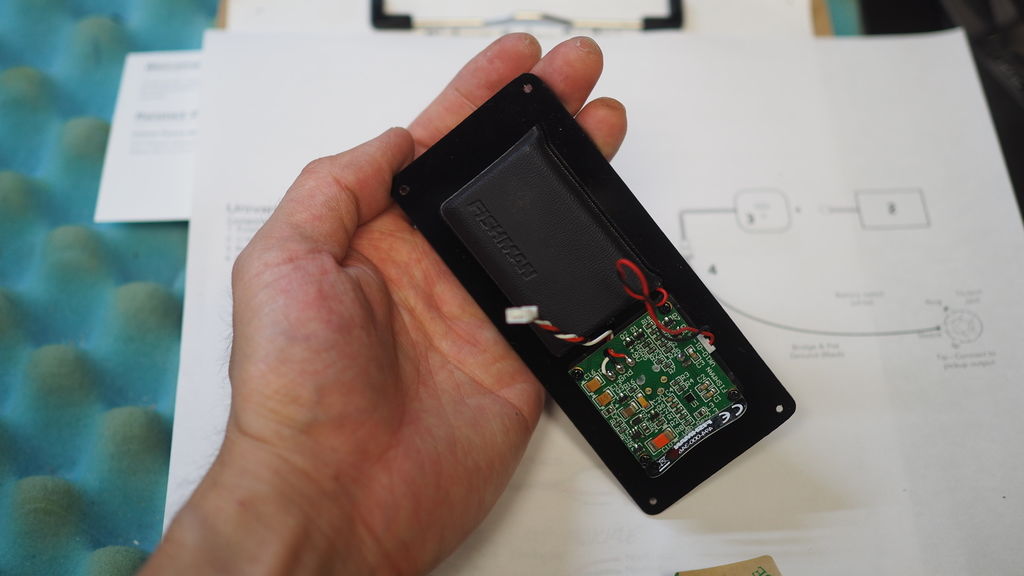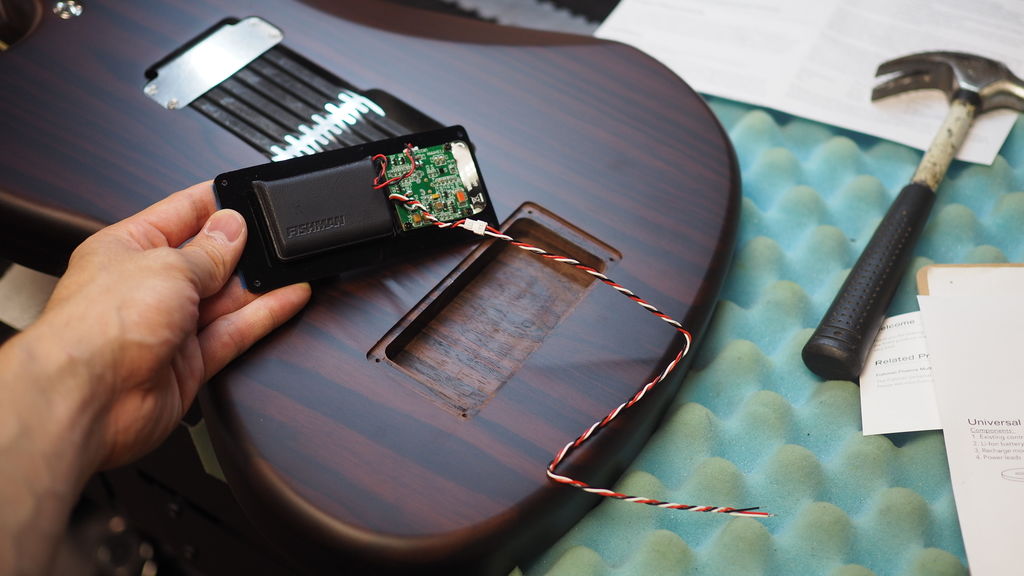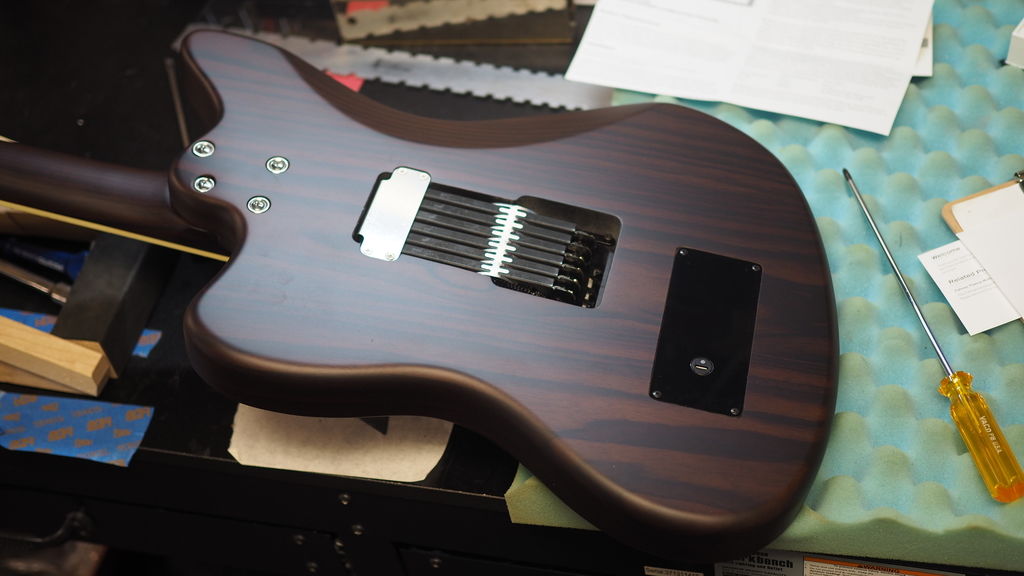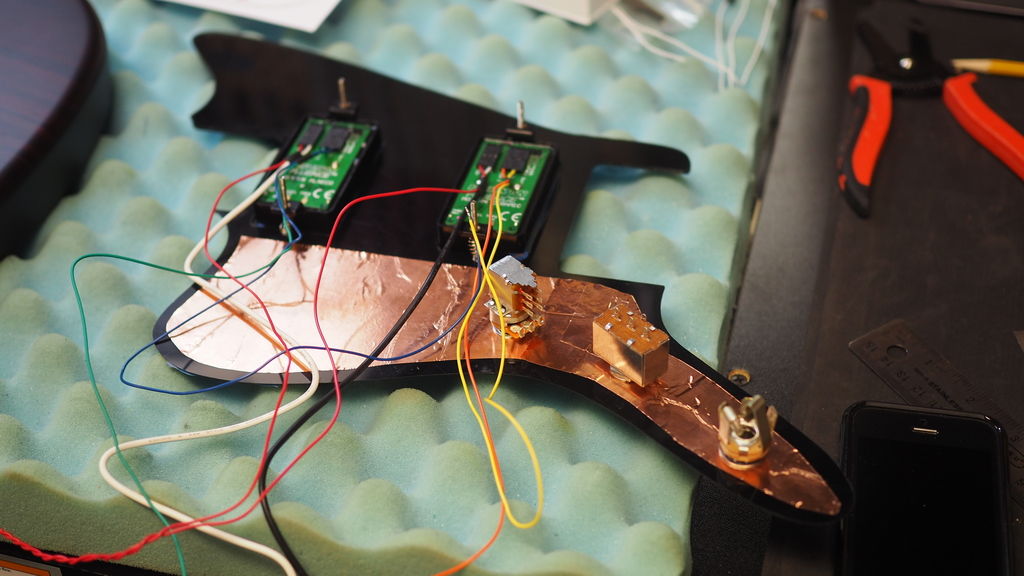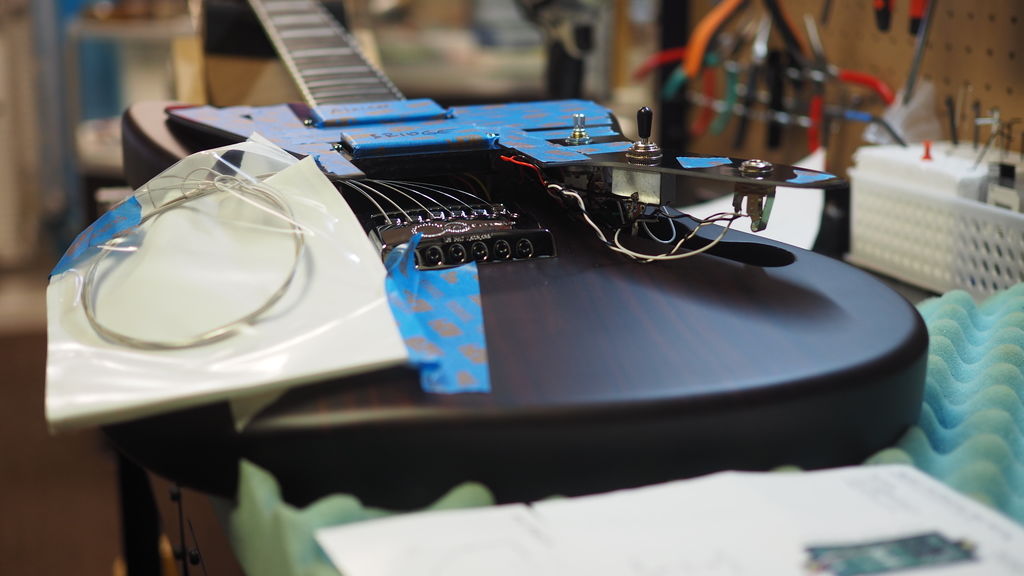 Here are some completed pictures: