We're excited to now offer custom archtop guitars in 3 shapes:

Non Cutaway
Venetian Cutaway
Florentine Cutaway
... and in 2 different sizes:
17"
16"
We're also excited to offer these custom archtop guitars via our brand new 3D Archtop Guitar Customization Tool.
If you're familiar with the Halo Custom Shop, then you'll know that our solid body Guitar Customization Tool offers a plethora of options, but one drawback was that it was only in 2D (i.e. only front view and back view; no side views).
The 3D Archtop Guitar Customization Tool is a step up in that it allows you to see your custom archtop guitar from every angle imaginable.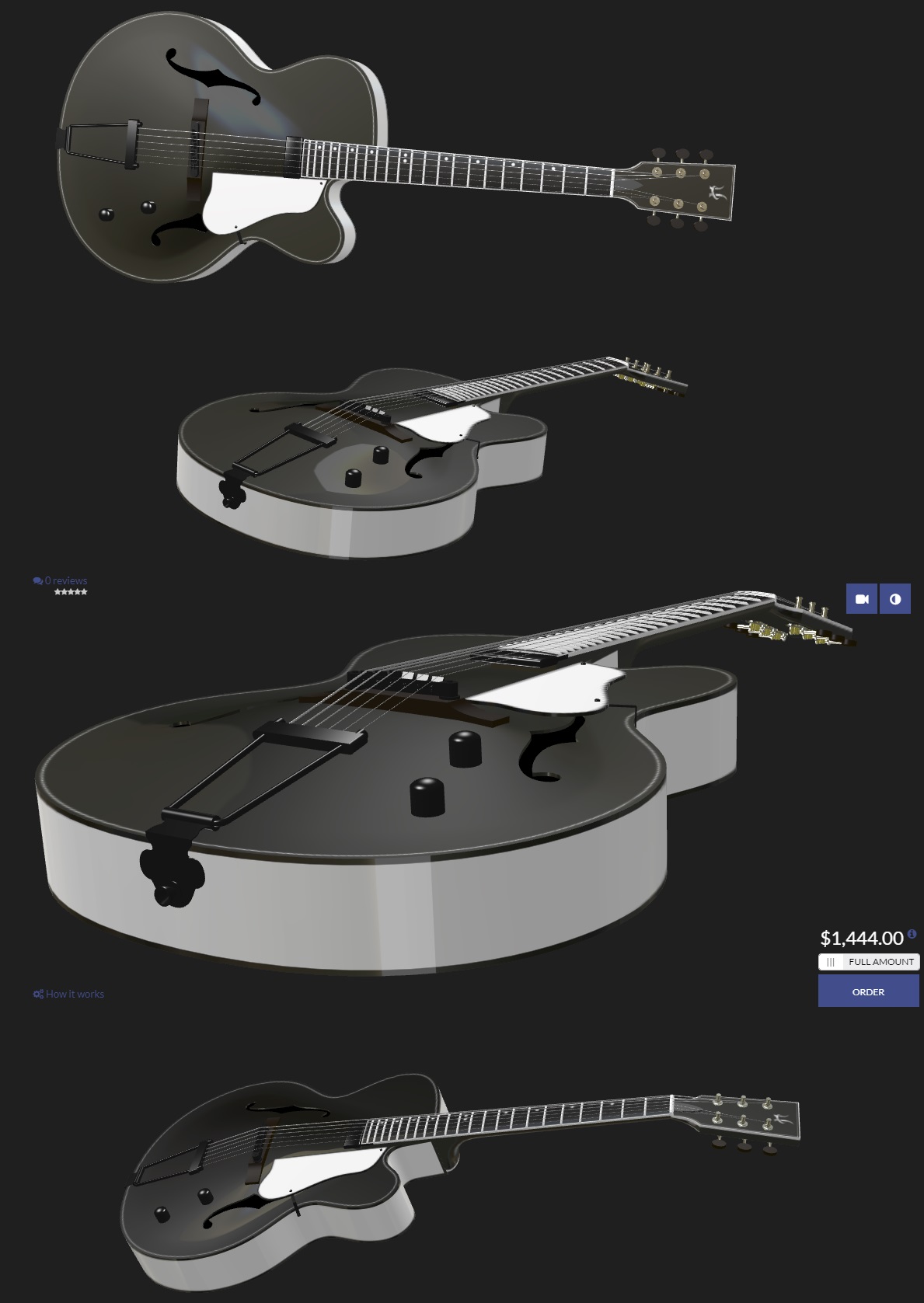 Here are the areas of customization we're offering:
GENERAL OPTIONS
Right or Left Handed
6 or 7-string
Scale Lengths
Multiscale or Fanned Fret
BODY OPTIONS
Woods
Carved Top or Flat Top
Color
Binding
Purfling
Custom Graphics
Gloss or Satin Finishes
NECK OPTIONS
Woods
Fretboard Radius
Color
Fret Size and Material
Inlays
Binding
Purfling
Nut
Heel Cap
HEADSTOCK OPTIONS
Shape
Color
Binding
Purfling
Truss Rod Cover Plate
COMPONENT OPTIONS
Hardware Color
Bridge
Tailpiece
Tuners
Pickguards
Pickups
Control Pattern
Knobs
Switches
SPECIAL OPTIONS
Coil Split
Signature on Headstock
Luminlay Side Markers
Special Instructions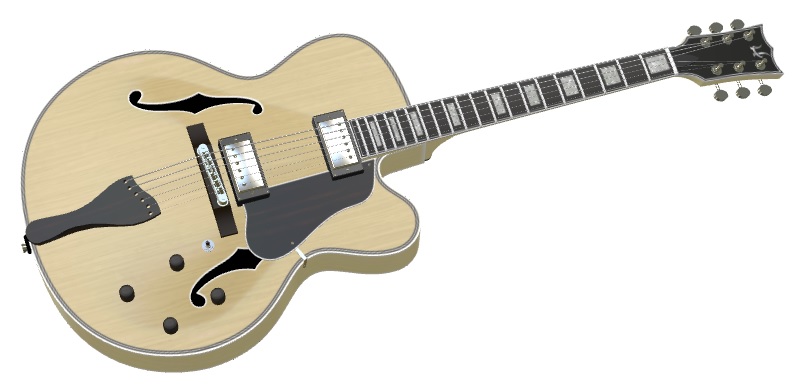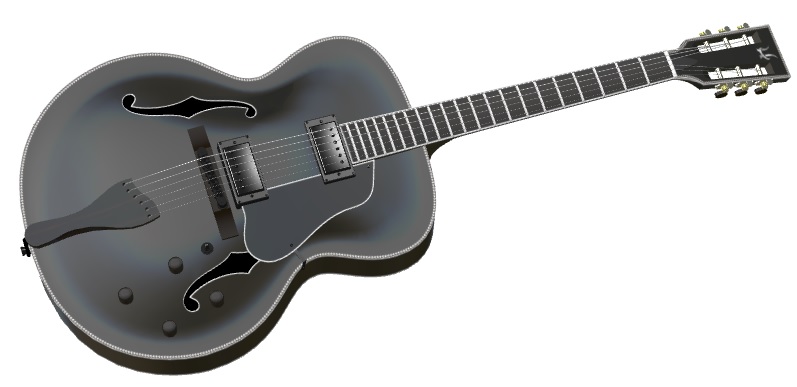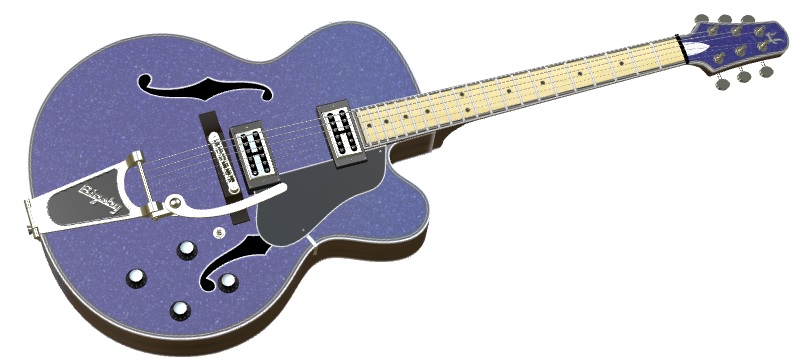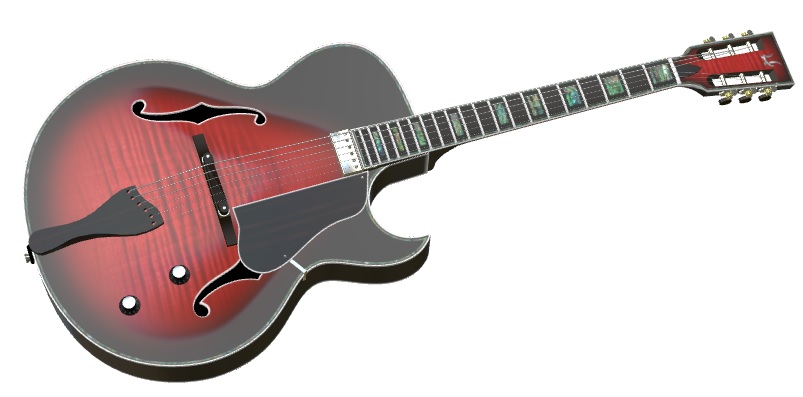 Some background:
We began prototyping our first generation of archtop guitars last year (October 2016) and the results are in... they're quite good!

Our prototyping efforts focused primarily on the bodies themselves and their construction. We referenced Bob Benedetto's archtop guitar plans, which are available through Georgia Luthier Supply among other places. For the other areas (e.g. neck, electronics, etc.), we drew upon our own extensive knowledge gained from building custom solid body and semi-hollow body guitars over all these years. In the future, we may introduce new and original body shapes, but for now we're sticking with what's tried and true.