Carbon Fiber options available now through the Halo Custom Shop!
Get Carbon Fiber on your custom build or order separately. Here's what's available:
Carbon Fiber Body Top

Carbon Fiber Body Back
Carbon Fiber Pickguard
Carbon Fiber Cavity Cover
Carbon Fiber Truss Rod Cover
Order separately (send us your old pickguard and we'll make you a duplicate in carbon fiber)
Please note: the carbon fiber we use is the real deal, not just a pattern or print.
Here's a custom bass we built with a special carbon fiber top: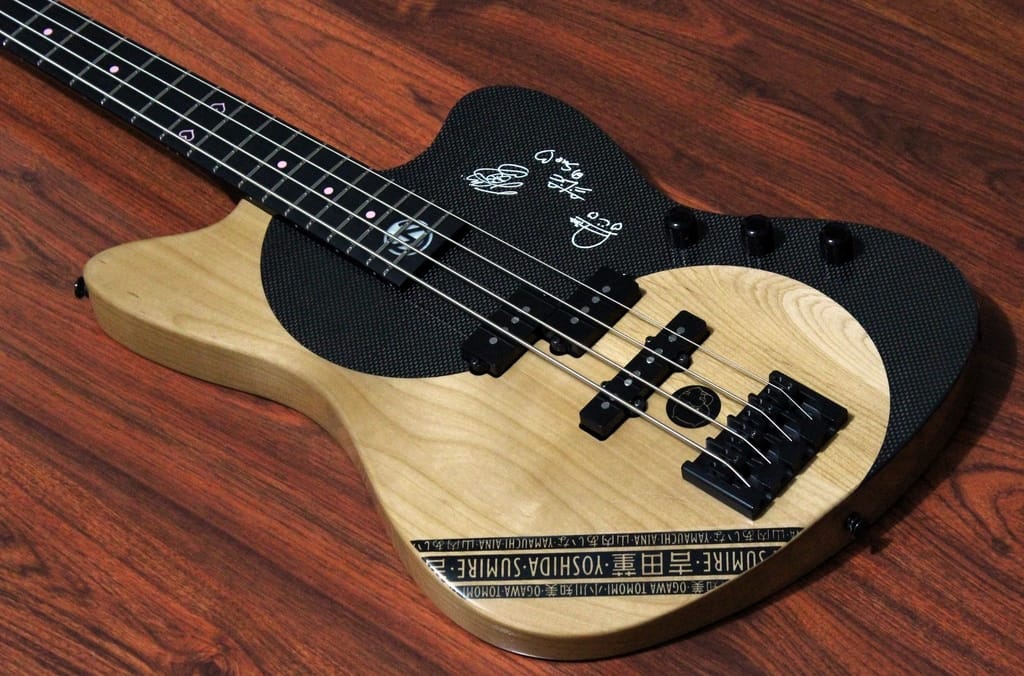 Here's our carbon fiber pickguard next to an old pickguard that was sent to us for duplication: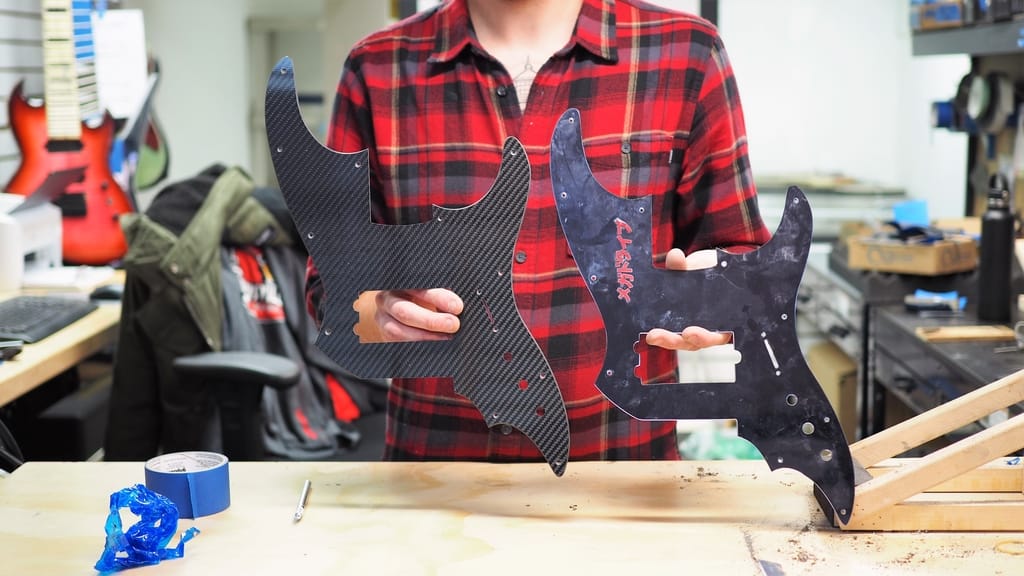 Here are some mockups from the Guitar Customization Tool: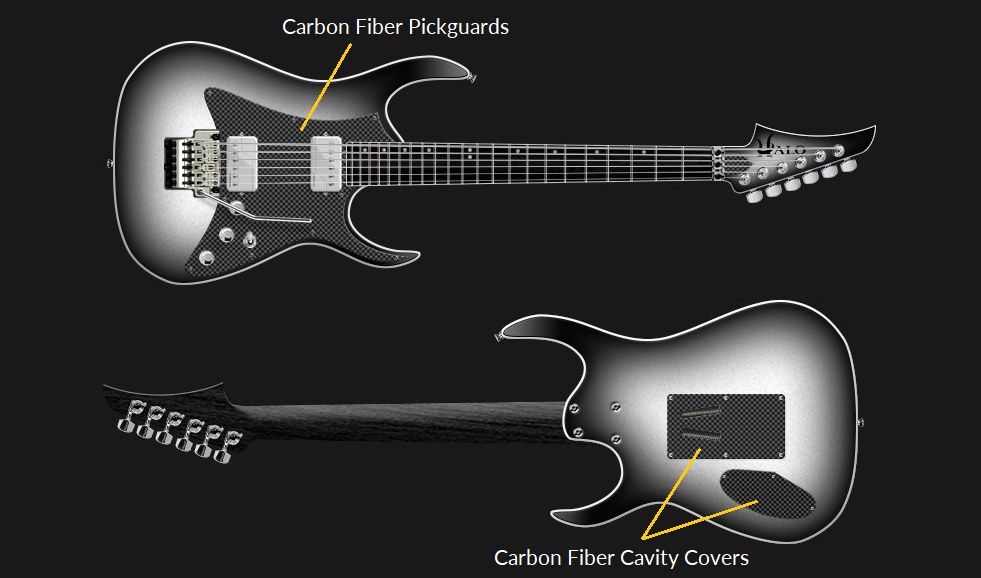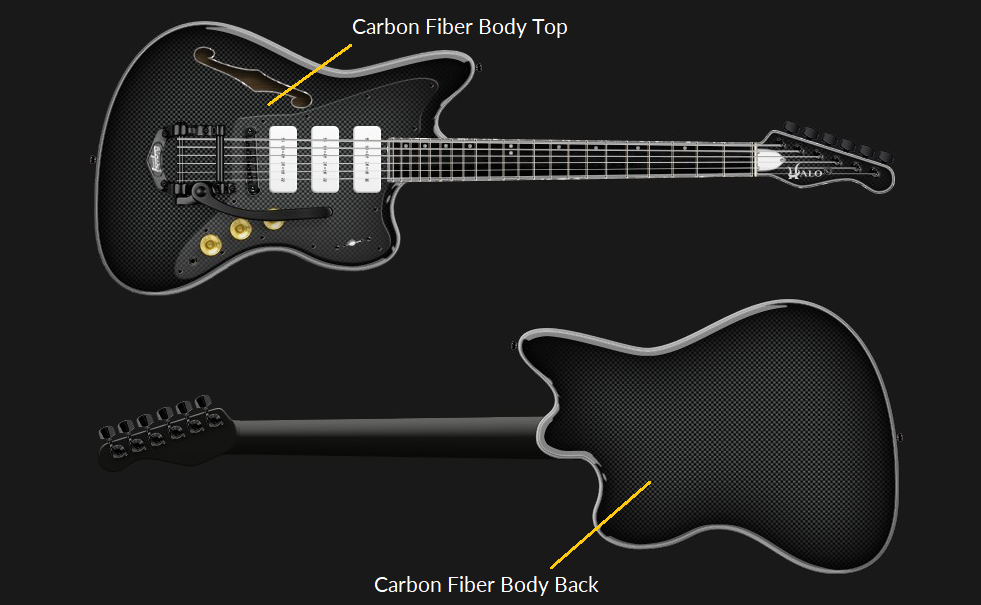 We look forward to incorporating more carbon fiber into our custom builds in the future!
Customize your own guitar here: https://www.haloguitars.com/store/custom-guitars.html
Customize your own bass here: http://www.haloguitars.com/store/custom-bass.html