To offer the best guitars we can, we install the "Best Fret Wire in the World."
We now use Jescar fret wire exclusively.
(For technical specifications, please scroll down past the photos.)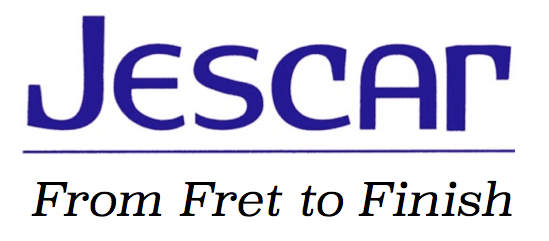 In the past, we've used fret wire from other major/well-known fret wire manufacturers. But, the quality of Jescar's fret wire truly is very, very good! Jescar's slogan is "Best Fret Wire in the World." Using Jescar fret wire across the board also helps us maintain consistency and streamline things as many of our builds are custom orders and that means the customers choose the specific fret wire size and fret wire material. Jescar offers all the fret wire sizes we need and in all the various materials we need them in (Nickel Silver, Stainless Steel, and EVO Gold, which is Nickel-free and gold in color throughout). Below are some photos of Brandon Benedict (Luthier, Production Manager) with some of the Jescar fret wire we received recently: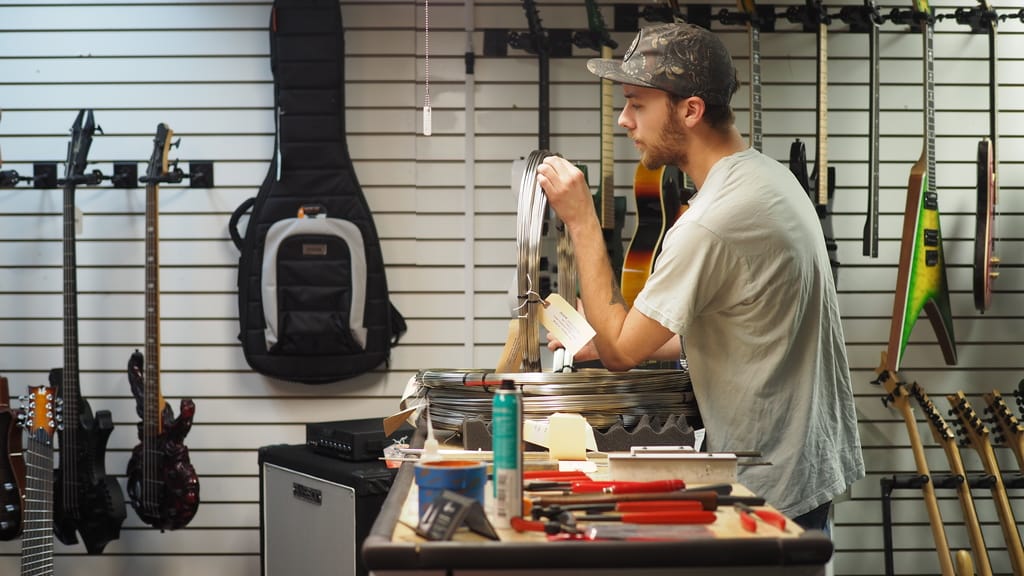 Lots of good stuff here: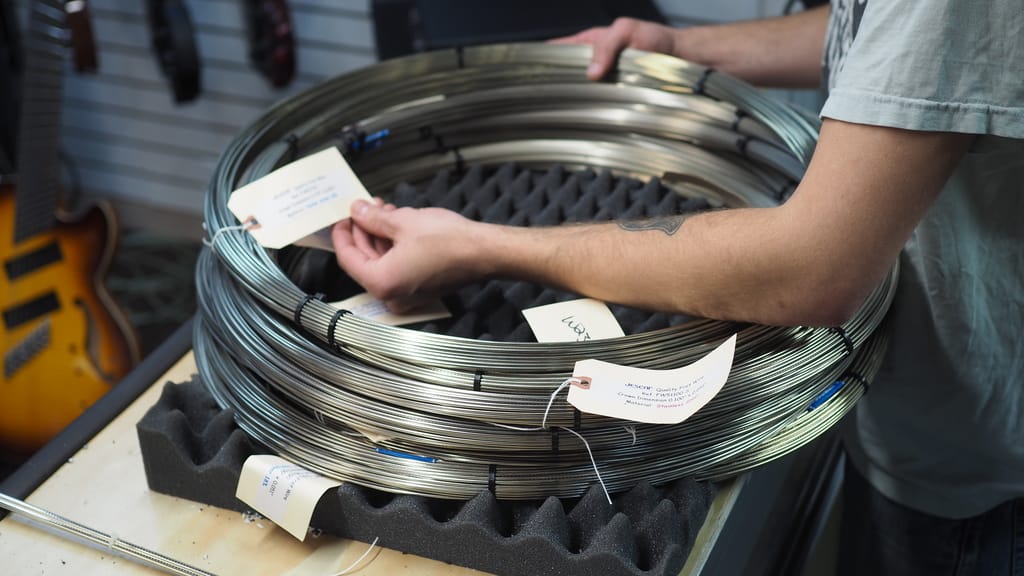 It is quite beautiful to behold: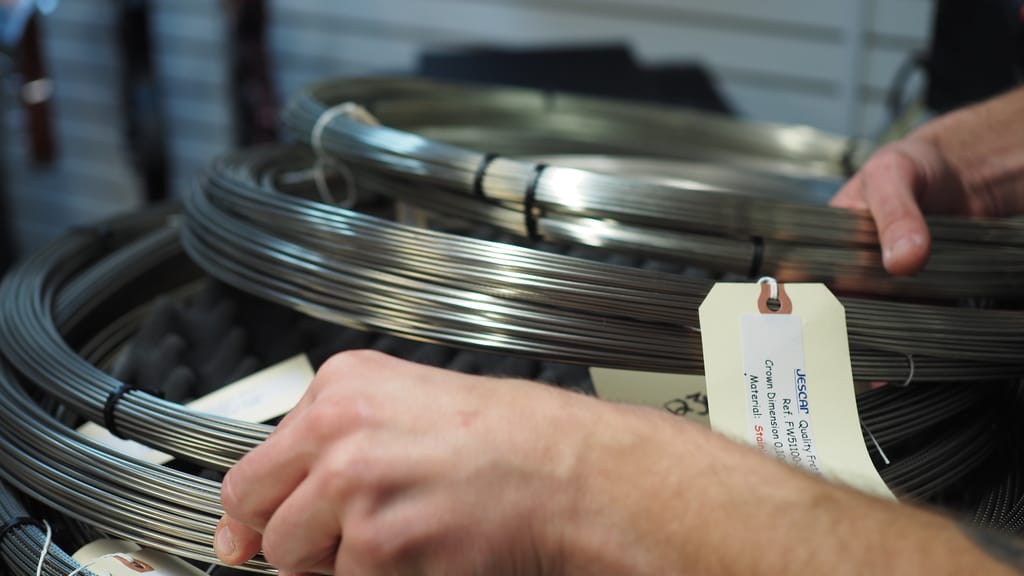 Stainless steel frets are great, even though they're tough on tools and require more labor...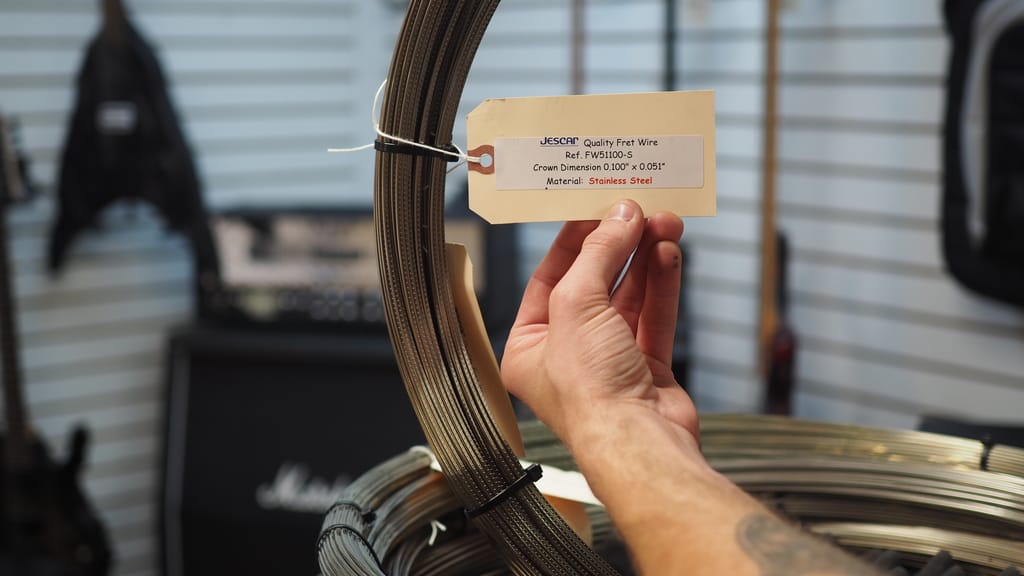 Nickel Silver fret wire... can't go wrong with this stuff either!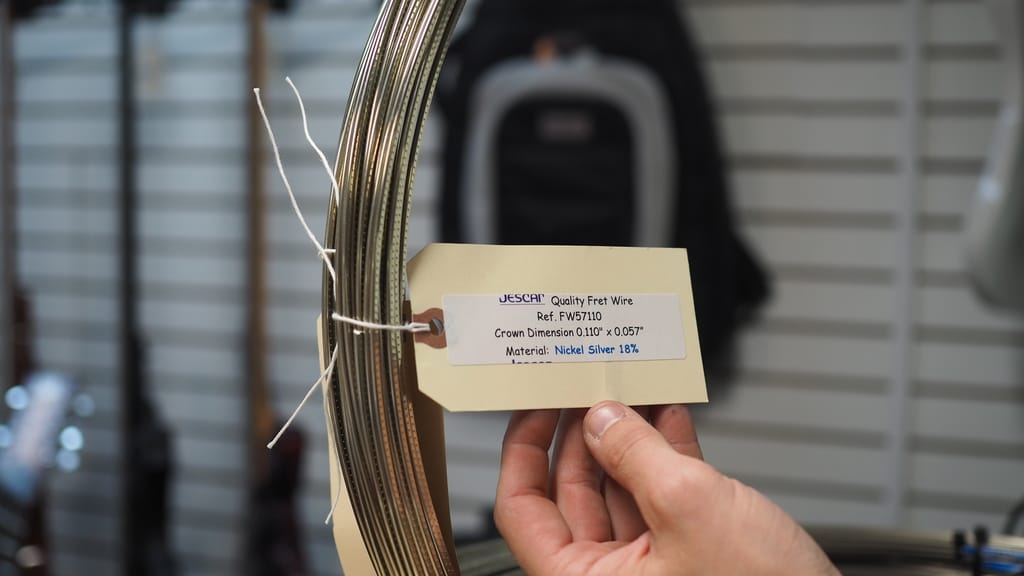 Closeup of the fret tang on some straight lengths: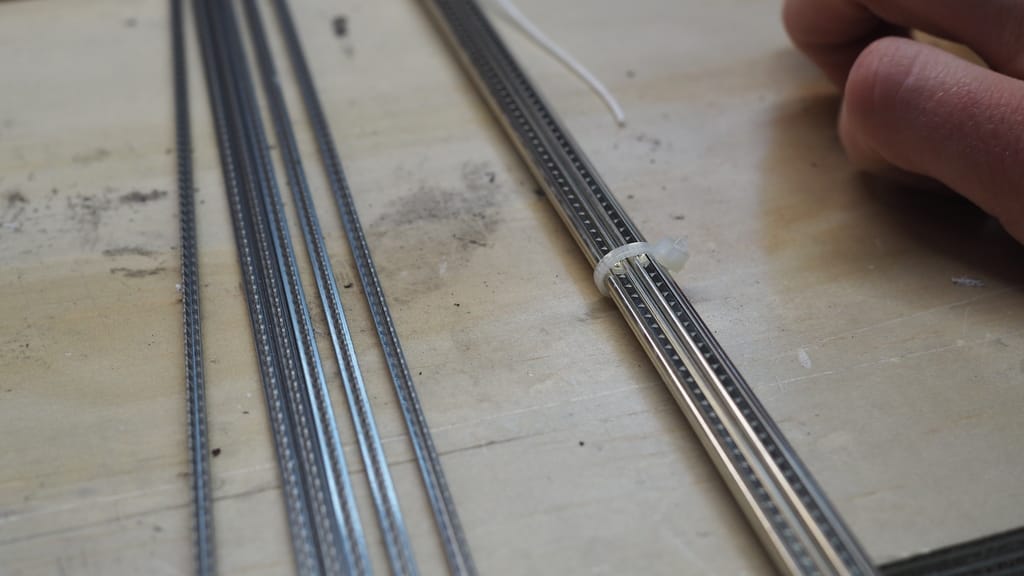 And just some of the tools required to do fret work: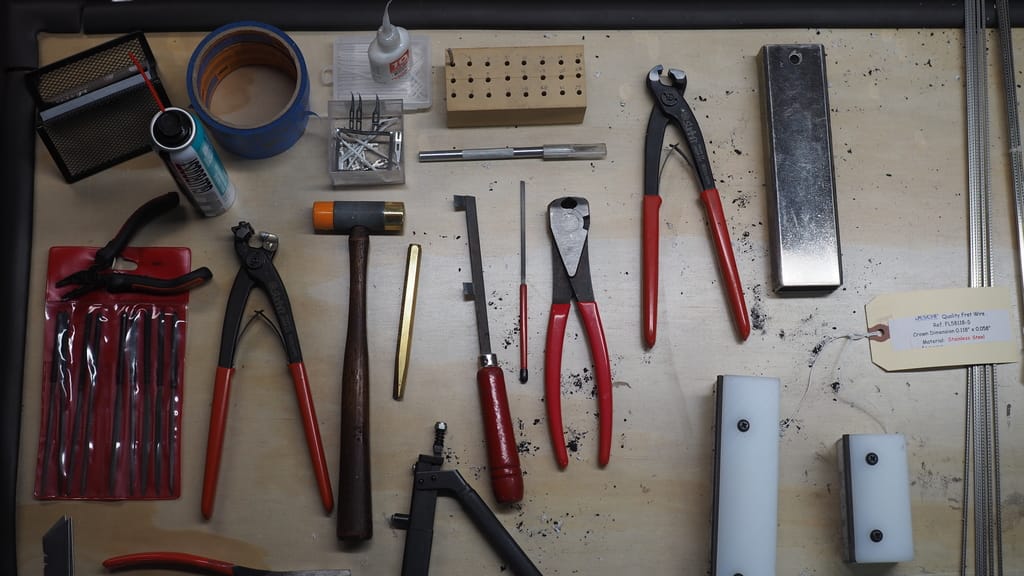 What kind of fret wire do you prefer? Personally, I like stainless steel for its durability and resistance to tarnishing... but I prefer the feel of nickel silver for string bends (less slippery). And I love the way EVO Gold fret wire complements guitars that feature gold hardware!

Thanks for reading!
===============================================================

TECHNICAL SPECIFICATIONS OF JESCAR FRET WIRE:

Vicker's Hardness Ratings:
Jescar Nickel Silver: HV5/200

Jescar EVO Gold: HV5/250
Jescar Stainless Steel: HV5/300
We use Jescar 47095 as our "Medium" Fret Wire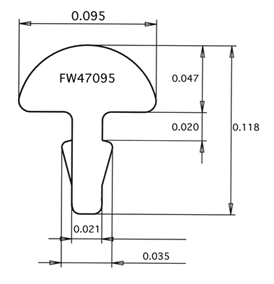 We use Jescar 51100 as our "Jumbo" Fret Wire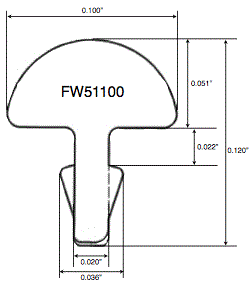 We use Jescar 57110 as our "Extra Jumbo" Fret Wire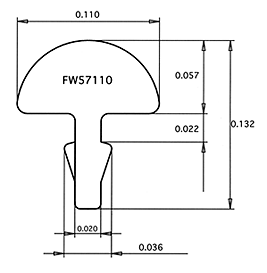 ... and we use Jescar 58118 as our Ginormous ("EXTRA-EXTRA-JUMBO") Fret Wire